Apply for an Immigrant or Work Visa
The application process for immigrant and work visas can be complicated and overwhelming. WorldEsquire assists you, so your application is approved as soon as possible.
Get in touch
to ask about the types of visas.
Family Visas
Family visas are given to immediate relatives and relatives of US citizens (USC) and legal permanent residents (LPR) of the US.
Immediate Relative Immigrant Visas (Unlimited)

This type of visa requires a close family relationship with a USC.

Categories

IR-1: Spouse of a US Citizen
IR-2: Unmarried Child of a US Citizen (Under 21 Years of Age)
IR-3: Orphan Adopted Abroad by a US Citizen
IR-4: Orphan to be Adopted in the US by a US Citizen
IR-5: Parent of a US Citizen Who is at Least 21 Years Old

Family Preference Immigrant Visas (Limited)

This visa requires specific family relationships with a USC or LPR.

Categories

Family First Preference (F1): Unmarried sons and daughters of US citizens, and their minor children, if any, are eligible. (23,400)
Family Second Preference (F2): Spouses, minor children, and unmarried sons and daughters (age 21 and over) of LPRs are eligible. At least 77% of all visas available for this category will go to the spouses and children. The remainder is allocated to unmarried sons and daughters. (114,200)
Family Third Preference (F3): Married sons and daughters of US citizens and their spouses and minor children are eligible. (23,400)
Family Fourth Preference (F4): Brothers and sisters of US citizens and their spouses and minor children are eligible, provided the US citizens are at least 21 years of age. (65,000)

Note: Grandparents, aunts, uncles, in-laws, and cousins cannot sponsor a relative for immigration.

As the first step, a US sponsor/petitioner of 21 years of age (18 years of age for USC sponsoring a spouse) maintaining their principal residence (also called domicile) in the US, must file a Petition for Alien Relative, Form I-130 with the US Citizenship and Immigration Services (USCIS). In certain circumstances, a US citizen living abroad can file an immigrant visa petition outside the United States.

We Can Help You Obtain Legal Status

Do you have children born in the US who are 21 years or older?
Are you married to a US citizen or resident and they refuse to file a petition for you?
Are you and/or your children the victim of domestic violence?
Has anyone ever filed a petition for you and/or your husband and/or ex-husband and/or your parents before April 30, 2001?
Are any of your US-born children suffering from a serious illness that cannot be cured in your country of origin?
Have you come to the US within the last 12 months and been the victim of persecution at the hands of your government?

If your answer to any of these questions is "Yes," then we can probably assist you in receiving a legal status in the US.

Get Your Application Approved

WorldEsquire has expertise in assisting persons who wish to immigrate to the US and businesses that employ foreign workers. Every year, there are many people who see their applications for permanent residence or visas denied when the truth is that many of the applications could have been approved.

By combining the years of experience of our team of attorneys and staff, we can assist our clients in numerous types of cases and in different languages such as Spanish, French, Lingala, and of course English. WorldEsquire can provide a wide range of immigration and visa services.

Our firm has advised and represented individuals who want to apply for a Permanent Residence Card (aka Green Card). We have also helped clients who were told that they cannot apply for a Green Card because they lived in the US or came to the US without a visa.

Learn more about Green Cards.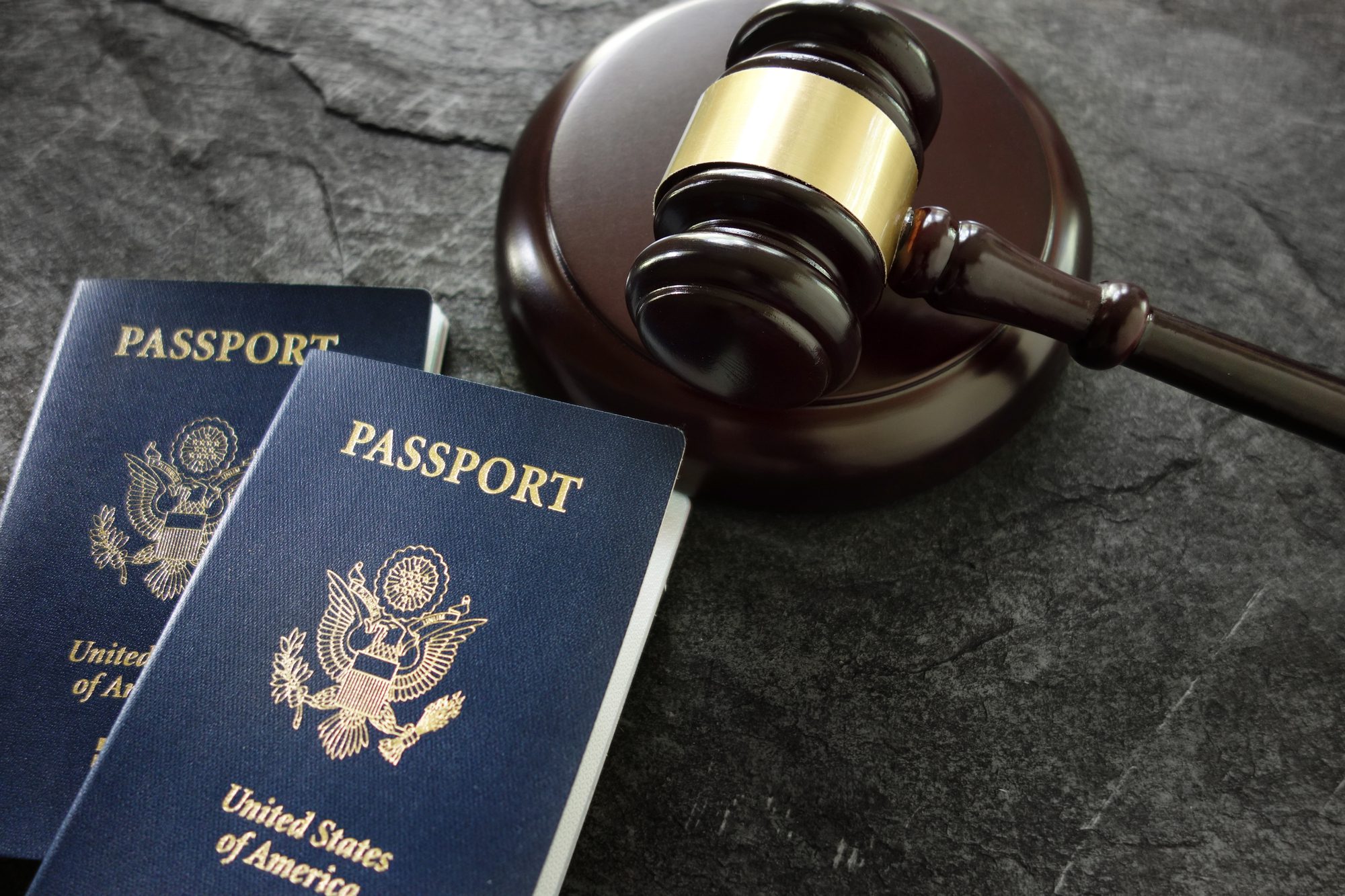 Nonimmigrant Visas
These are visas given to foreign nationals who come to the US on a nonimmigrant visa but with authorization to engage in employment in the US. Currently, our firm provides services to an applicant seeking a nonimmigrant work visa in the following categories:
Nonimmigrant
| Nonimmigrant  Classification  | Description  | Spouses and Children  |
| --- | --- | --- |
| E-1  | E-1 applies to treaty traders and qualified employees.  | E-13  |
| E-2  | E-2 applies to treaty investors and qualified employees.  | E-23  |
| E-2C  | E-2C applies to long-term foreign investors in the CNMI.  | E-2C  |
| E-3  | E-3 applies to certain "specialty occupation" professionals from Australia.  | E-33  |
| H-1B  | H-1B applies to workers in a specialty occupation and the following sub-classifications: H-1B1, H-1B2, and H-1B3  | H-4  |
| H-1B1  | H-1B1 applies to free trade agreement workers in a specialty occupation from Chile and Singapore.  | H-4  |
| H-1B3  | H-1B3 applies to fashion models of distinguished merit and ability.  | H-4  |
| H-1C2  | H-1C2 applies to registered nurses working in a health professional shortage area as determined by the U.S. Department of Labor.  | H-4  |
| H-2A  | H-2A applies to temporary or seasonal agricultural workers.  | H-4  |
| H-2B  | H-2B applies to temporary non-agricultural workers.  | H-4  |
| H-3  | H-3 applies to trainees other than medical or academic. This classification also applies to practical training in the education of handicapped children.  | H-4  |
| I  | I applies to representatives of foreign press, radio, film, or other foreign information media.  | I  |
| L-1A  | L-1A applies to intracompany transferees in managerial or executive positions.  | L-23  |
| L-1B  | L-1B applies to intracompany transferees in positions utilizing specialized knowledge.  | L-23  |
| O-1  | O-1 applies to persons with extraordinary ability in sciences, arts, education, business, or athletics and motion picture or TV production.  | O-3  |
| O-2  | O-2 applies to persons accompanying solely to assist an O-1 nonimmigrant.  | O-3  |
| P-1A  | P-1A applies to internationally recognized athletes.  | P-4  |
| P-1B  | P-1B applies to internationally recognized entertainers or members of internationally recognized entertainment groups.  | P-4  |
| P-2  | P-2 applies to individual performers or a part of a group entering to perform under a reciprocal exchange program.  | P-4  |
| P-3  | P-3 applies to artists or entertainers, either an individual or group, to perform, teach, or coach under a program that is culturally unique.  | P-4  |
| R-1  | R-1 applies to religious workers.  | R-2  |
| TN  | TN applies to North American Free Trade Agreement (NAFTA) temporary professionals from Mexico and Canada.  | TD  |
Note
Only a few nonimmigrant classifications allow you to obtain permission work in this country without an employer having first filed a petition on your behalf. Such classifications include the nonimmigrant E-1, E-2, E-3 and TN classifications, as well as, in certain instances, the F-1 and M-1 student and J-1 exchange visitor classifications.
The H-1C nonimmigrant classification expired on December 20, 2009.
E and L dependent spouses may apply for employment authorization.
Learn more about work visas.
8 CFR § 204.5 Petitions for Employment-Based Immigrants
In general, a petition to classify an alien under section 203(b)(1), 203(b)(2), or 203(b)(3) of the Act must be filed on Form I–140, Petition for Immigrant Worker and Form I–360 as applicable.
Contact Us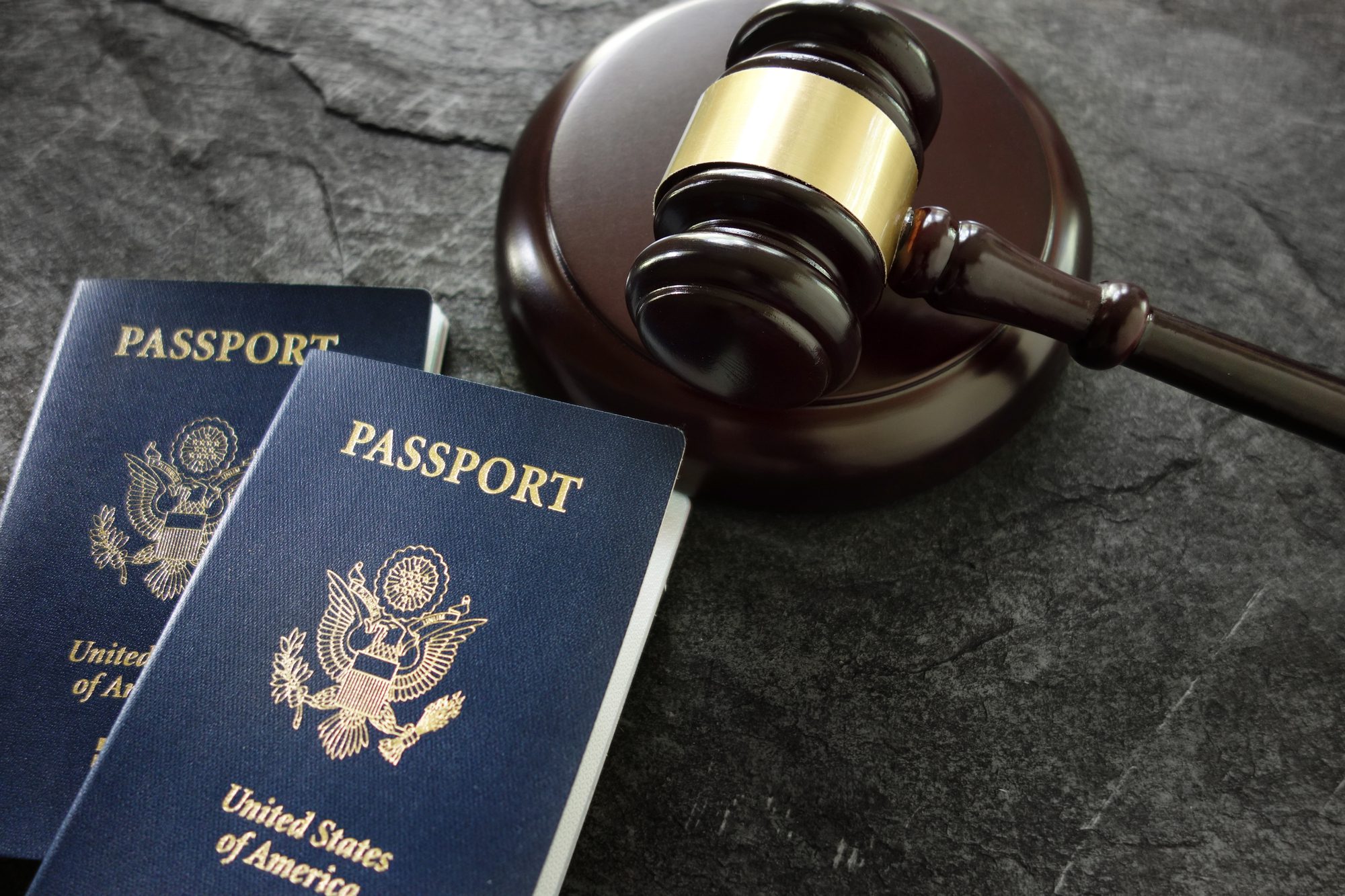 What You Need for Petitions
The petition must be accompanied by any of the following:
Any required individual labor certification.
An application for Schedule A designation.
Evidence that the alien's occupation qualifies as a shortage occupation within the Department of Labor's Labor Market Information Pilot Program.
The petition must also be accompanied by any other required supporting documentation.
Initial Evidence
In general, the initial evidence will consist of evidence relating to qualifying experience or training. This evidence shall be in the form of letter(s) from current or former employer(s) or trainer(s) and include the name, address, and title of the writer and a specific description of the duties performed by the alien or of the training received. If such evidence is unavailable, other documentation relating to the alien's experience or training will be considered.
Evidence Relating to the Ability of a Prospective Employer to Pay Wage
Any petition filed by or for an employment-based immigrant, which requires an offer of employment, must be accompanied by evidence that the prospective US employer has the ability to pay the proffered wage at the time the priority date is established and continuing until the beneficiary obtains lawful permanent residence.
Accepted Forms of Evidence of the Employer's Ability to Pay
Copies of Annual Reports
Federal Tax Returns
Audited Financial Statements
In a case where the prospective US employer employs 100 or more workers, the director may accept a statement from a financial officer of the organization which establishes the prospective employer's ability to pay the proffered wage.
In appropriate cases, profit/loss statements, bank account records, or personnel records, may be submitted by the petitioner or requested by the service